23rd to 25th May - we are present at the 11th SPS Italia - Automation and Digital for Industry - Parma - Hall 5 - Stand E045
+39 011 614236
info@cadable.it
eLearning Video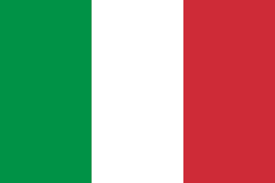 CAD.Able
CAD.Able is a company founded in Turin in 1997 that for the last 25 years has been dealing with CAD applications particularly in the electrical field.
Over the years we has developed solutions for several key customers for harness and cable management in the wiring diagrams: in 2004, taking advantage of our technical heritage, we have developed the program CABLING 4D for the design of electrical harnesses, for which a new version is released each year; it is marketed together with SDProget, Turin company's industry-leading development environment for applications in CAD.
Design and layout CAD applications meet the real needs of the customer to improve the design and production process in terms of time and cheap.

Expertise in the CAD industry and particularly in the AutoCAD world.

Deployment of applications and customizations in AutoCAD environment.

Technology partner in the SDProget Industrial Automation and Software Engineering, partners in the production KMI wiring with the company, an Italian leader in the field, and finally cooperation in the field of test systems and test harnesses with the company Weetech Italy.

Development and marketing of specialized products for AutoCAD.

Specialized training courses.
FOR ANY INFORMATION
Write to us by filling in the fields below. We will reply as soon as possible.